Brief History of Halford's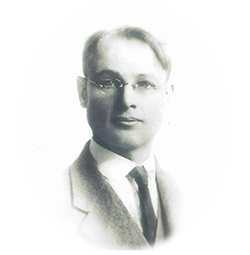 Thomas Halford (1881-1942) moved to Winnipeg in 1892 where he graduated high school. In 1902 he started employment with the Carruthers.
Three years later Carruthers chose Tom to manage their newly established Edmonton branch which he remained manager during Carruthers entire time in Edmonton (between 1905 -1929).
Carruthers opened operations in an area previously occupied by W. H. Clark Lumber (about 1/2 block north of Jasper Avenue on the west side of 101 Street).
When Carruthers closed their Edmonton branch in 1929 Tom established Halford Hide & Fur to take over operations which he was a share holder and a manager until his death in 1942.
Tom's two sons (John and Albert) continued business until their operations were dissolved in 1976 and in 1976 Halford Hide & Leather Company Ltd. begins operation on two lots at 105 Avenue until the great fire on February 19, 1989 which destroyed one lot.

Shortly after the fire Halford Hide & Leather Company Ltd. moved operations to 8629 126 Avenue where we are located today.